Back to COVID-19 Diagnostics Design-a-thon
John T's profile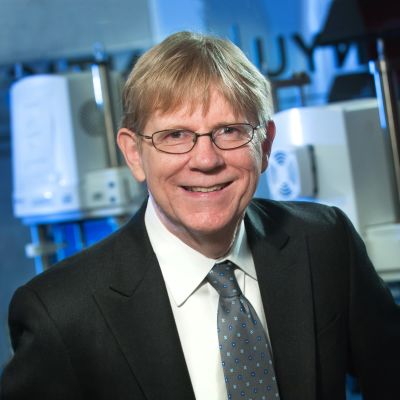 John T McDevitt
New York City, United States
Bio Dr. John T. McDevitt has a strong track record of translating essential bioscience discoveries into real-world clinical practice. In this capacity, he serves as the Scientific Founder for several diagnostic companies. His most recent company, OraLiva, features clinical services and decision support tools capable of capturing diseases early before they spiral out of control. McDevitt also serves as a Professor for the Department Biomaterials at New York University College of Dentistry, is a member of NYU's Bioengineering Institute and participates as a faculty member in the NYU Department of Chemical and Biomolecular Engineering within the Tandon School of Engineering. McDevitt and his team over the past decade have raised over $30M in Federal and Foundation support. His recent research has been sponsored by major programs funded by the NIH, the Bill and Melinda Gates Foundation, Cancer Prevention Research Institute of Texas, NASA and the United Kingdom's Home Office Scientific Development Branch. McDevitt and his team have written more than 200 peer-reviewed scientific manuscripts and have contributed to more than 100 patents and patent applications. This work was recognized with "2016 AACC Wallace H. Coulter Lectureship Award," "Best of What's New Award" in the Medical Device Category for 2008 by Popular Science as well as for the "Best Scientific Advances Award" in 1998 by the Science Coalition. Dr. McDevitt's individual honors include the Presidential Young Investigator Award, the 2010 California Polytechnic Distinguished Alumni Award and the Exxon Education Award. Over the past 7 years, Dr. McDevitt has served as the Principal Investigator for 6 major clinical trials and 2 clinical pilot studies, all involving the programmable bio-nano-chip. Through these clinical efforts, mini-sensor ensembles are being developed for major diseases in the areas of oral cancer, cardiac heart disease, trauma, drugs of abuse, ovarian cancer and prostate cancer.
I am registering as an...
Organization/Team
Are you a federal government employee?
No
My organization / company develops...
Digital solutions
Organization Name
Team: Smart Diagnostics Ecosystem